Gutter Contractors in Ames, IA
Finding reliable gutter contractors in Ames, IA can be challenging. Luckily, Seamless Gutterworks Co. has been serving communities in and around Iowa Falls, Hardin County, Ackley, Ames, Des Moines and Alden, IA for more than two decades. We are proud to offer some of the most comprehensive gutter services in the region, including installations, cleaning, and repairs. Be sure to take advantage of our free consultations on seamless gutters.
Professional Gutter Services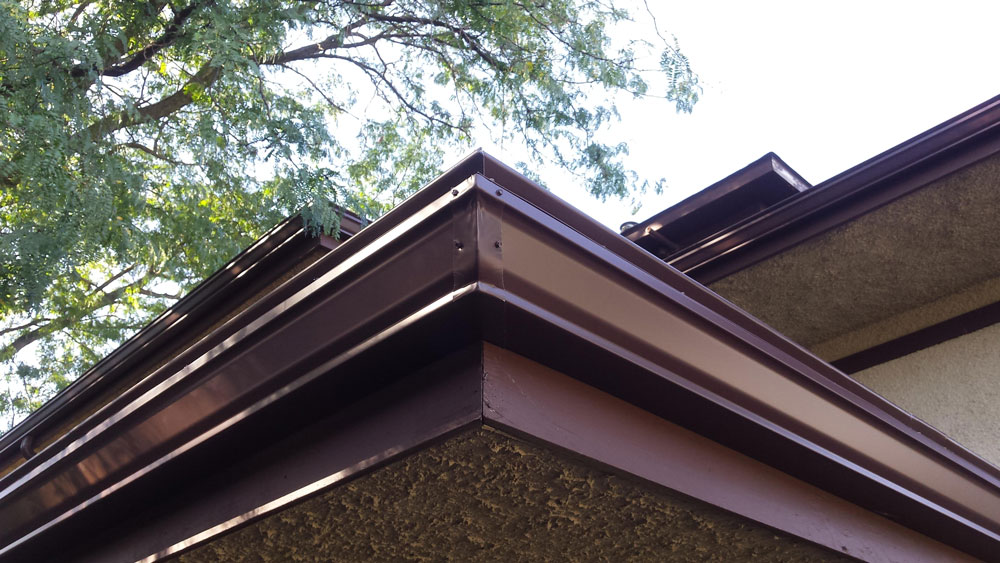 If you are in need of seamless gutters in Ames, IA, reach out to Seamless Gutterworks Co. Whether you're in need of a simple gutter cleaning or are hoping to replace your entire system with new leaf guards, we're here to help. We are the region's premier gutter service and supply experts. We handle every aspect of gutter care, including installations, routine maintenance, cleanings and repairs with both gutters and guards. You can count on us to provide you with high-quality gutter services that work for you and your home. Our knowledgeable, friendly and professional staff members can assist you in determining which gutter solution suits your home the best.
We are proud to offer the most comprehensive seamless gutters and gutter services in the region. We offer rain gutter and leaf guard installation complete with high-grade sealants, in addition to lifetime warranties. Our professionally trained gutter contractors are ready to handle any weather-caused damage that your home may have sustained. We are also a licensed contractor in the state of Iowa, and we stand by our craftsmanship. Here are just some of the reasons you should reach out to us for all of your gutter-based needs in Ames, IA:
Our team of gutter contractors has more than two decades of experience in the field and takes pride in customizing solutions to fit your home's needs.
We can assist you with repairing, replacing or maintaining your home's seamless gutters.
Our hard-working technicians are professionally trained.
We are a licensed contractor in the state of Iowa.
We're proud to distribute and use Leaf Sentry products—a tried and true brand.
Providing gutter service to Ames, IA, and surrounding counties:
Alden, IA
Berlin, IA
Boone County, IA
Bradford, IA
Buckeye. IA
Butler County, IA
Dallas County, IA
Des Moines, IA
Eldora, IA
Faulkner, IA
Franklin County, IA
Hamilton County, IA
Hardin County, IA
Hinkley, IA
Hubbard, IA
Huxley, IA
Marshall County, IA
Mason City, IA
Owasa, IA
Polk County, IA
Popejoy, IA
Radcliffe, IA
Sherman, IA
Steamboat Rock, IA
Story County, IA
Waterloo, IA
Webster County, IA
Williams, IA
Wright County, IA
Install or Service Your Gutters
If you're looking for dependable, trustworthy gutter contractors to fulfill your home's gutter-based needs, contact Seamless Gutterworks Co. today.