When water freezes in your gutters, it can cause serious damages, such as tears and cracks. If this happens, it is important not to ignore the problem and handle it immediately. You should not do it yourself because fixing your gutters can be dangerous, much more difficult, and more consuming than you think. It is recommended to leave a gutter repair to experienced and professional gutter contractors who will guarantee you quality and offer a warranty.
Whether you need a gutter repair, gutter cleaning, or the entire system replacement in Ames, IA, Seamless Gutterworks Co. is ready to help you. Our professional and experienced specialists will conduct an inspection, determine the problem, and offer you the best and most affordable gutter solution. We are also able to customize solutions, so they will fit the needs of your home and your personal needs.
Our team of gutter contractors has over 20 years of professional experience, and they all are professionally trained and certified. In addition, our company is a licensed contractor in the state of Iowa.
Gutter Installation in Ames, IA
Seamless Gutterworks Co. is one of the leading companies in Ames, IA providing seamless and sectional gutter installation. We install high-quality gutters for different types of homes and construction types.
Gutter Guards
Gutter guards are special covers that are placed over the top of the guards. Their main purpose is to keep debris out of gutters. They are one of the most effective solutions against gutter clogging. The best gutter guards are usually made of stainless steel or aluminum.
At Seamless Gutterworks Co, we know how to install gutter guards and match their color to the house's exterior.
Leaf Guards
A leaf guard is the type of gutter cover that is installed over or inside the gutters in order to reduce the time you would spend cleaning the gutters and prevent water damage to the house. Their benefits include stopping the overflow of water during rainy seasons and storms, making cleaning easier, reducing decay and rust, protecting against fire, delivering clear and collected water.
At Seamless Gutterworks Co, we are ready to help you with leaf guard installation. But before we install leaf guards, we complete a professional gutter cleaning service in order to remove soil, debris, and dirt buildup.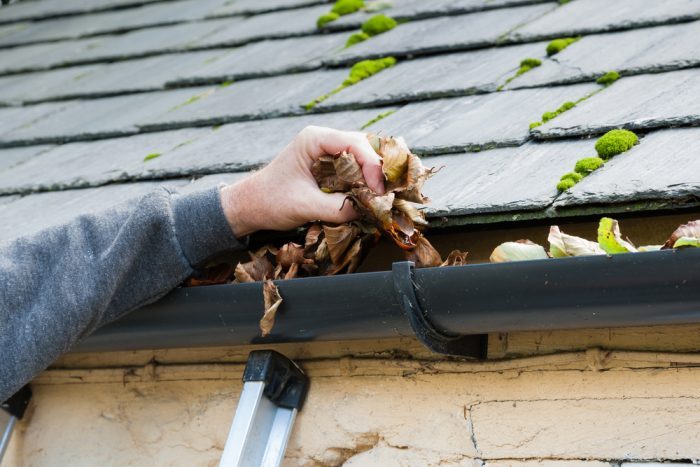 Gutter Repair in Ames, IA
At Seamless Gutterworks Co, we specialize in all types of gutter repair. Our experienced specialists are able to identify any problem with damaged gutter systems and fix it. We specialize in the following issues:
Sagging gutters. We will help you if your gutters are sagging or pulling away from your home.
Downspout issues. If your downspout stopped serving you the intended function and is not keeping water away from the foundation, we will fix it.
Holes and leaks. Over time, holes and leaks can appear in your gutter system. Our specialists are able to assist you with nearly any leak or hole.
Improperly pitched gutters. If the water from your gutter downspout is not reaching the intended target, we can fix this problem too.
Spot Repairs
Specialists of Seamless Gutterworks Co. also do spot repairs. We know how to handle them fast and professionally. When it comes to repairs, including spot repairs, we are experienced experts, who meet your requirements, regardless of the complexity or size of the job.
Complete Eaves Service
If you are experiencing issues at the eave of the roof and are noticing leaks behind the gutter or, which is even worse, underneath the drip line, we are ready to help you. At Seamless Gutterworks Co., we provide gutter repairs and complete eaves services to both commercial and residential properties.
Do you Need Professional Gutter Repair or Installation Services in Ames, IA?
Even though many people believe they can fix gutter problems themselves, it is recommended to hire a professional. Letting a professional fix your problem helps you prevent future problems. Moreover, it also makes sense to hire gutter contractors if your gutters are still under warranty. Also, it can be quite dangerous to repair or replace gutters yourself, so it is better to hire a specialist rather than risk your own life and health.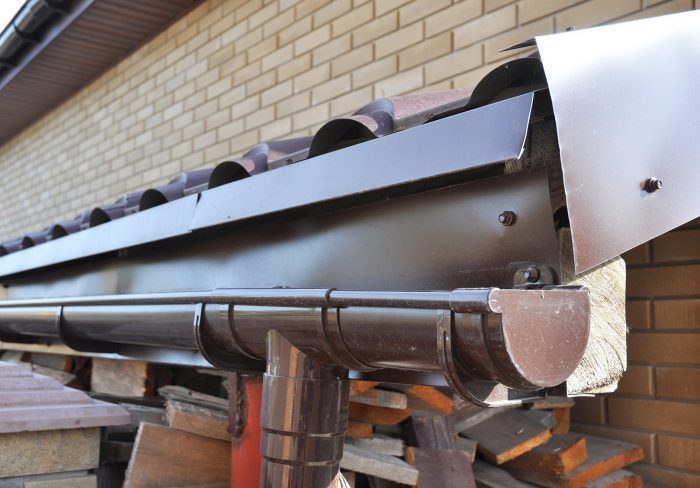 Gutter Contractor FAQs
If you have any questions about our company and the services we provide, here are the answers to the most common of them:
How Much will it cost to repair my gutters?
There are many factors affecting the cost of gutter repair. They are the type of gutter, house height, gutter length, and type of repair. If you want to know. Feel free to contact Seamless Gutterworks Co. for an estimate or consultation.
What brand of gutter do you use?
We use and carry Leaf Supreme products. Today, Leaf Supreme is considered one of the leading gutter protection systems in the United States. Leaf Supreme gutters were specifically engineered to combine high-quality levels of gutter protection with professional-grade roofline exclusion.
Leaf Supreme products allow us to make your gutters look as stylish as possible. Moreover, Leaf Supreme also offers a no-clog guarantee and innovative seamless gutter installation for both residential and commercial buildings. Investment in Leaf Supreme gutters is one of the best investments in your home.
Do you provide sealants for the gutters you install?
Yes, we offer leaf guard and rain gutter installation that is completed with high-grade sealants.